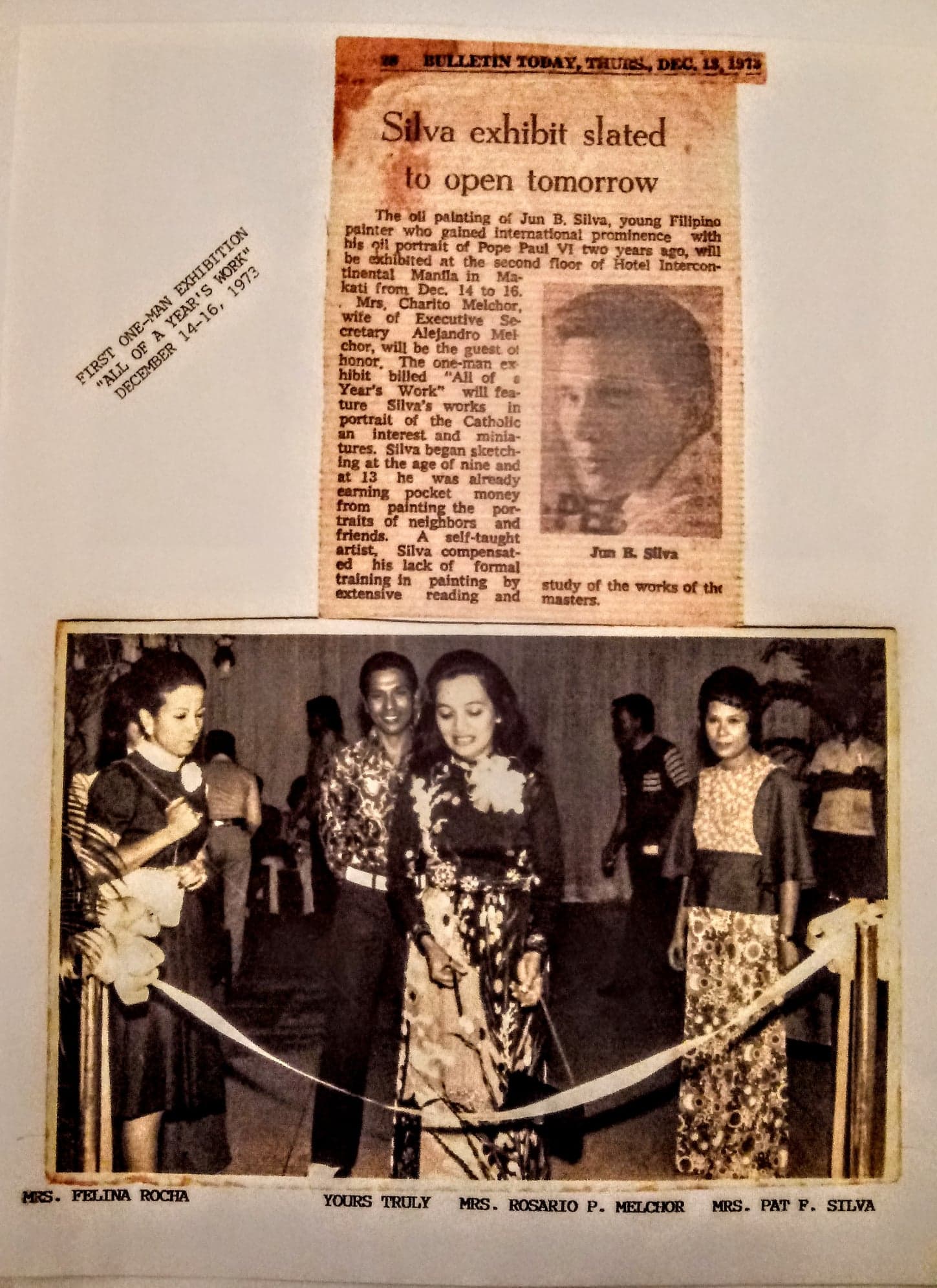 The Lady on the left side is Mrs. Felina Rocha, the wife of the late and former Ambassador to Spain Juan Rocha and the right side is my wife Patria. The Lady who graced my One Man Show was Mrs. Charito Melchor, the wife of the late Ambassador Alejandro Melchor and the former Executive Secretary of the former late President Ferdinand Marcos.
BULLETIN TODAY, DEC 13, 1973:
The oil painting of Jun Bueno Silva, young Filipino painter who gained international prominence with his oil portrait of Pope Paul VI two years ago, will be exhibited at the second floor of Hotel Intercontinental Manila in Makati from Dec. 14 – 16, 1973.
Mrs. Charito Melchor, wife of Executive Secretary Alejandro Melchior, will be the guest of honor. The one-man exhibit billed "All of a Year's Work" will feature Silva's works in portrait of the Catholic an interest and miniatures. Silva began sketching at the age of nine and at 13 he was already earning pocket money from painting the portraits of neighbors and friends. A self-taught artist, Silva compensated his lack of formal training in painting by extensive reading and study of the works of the masters.