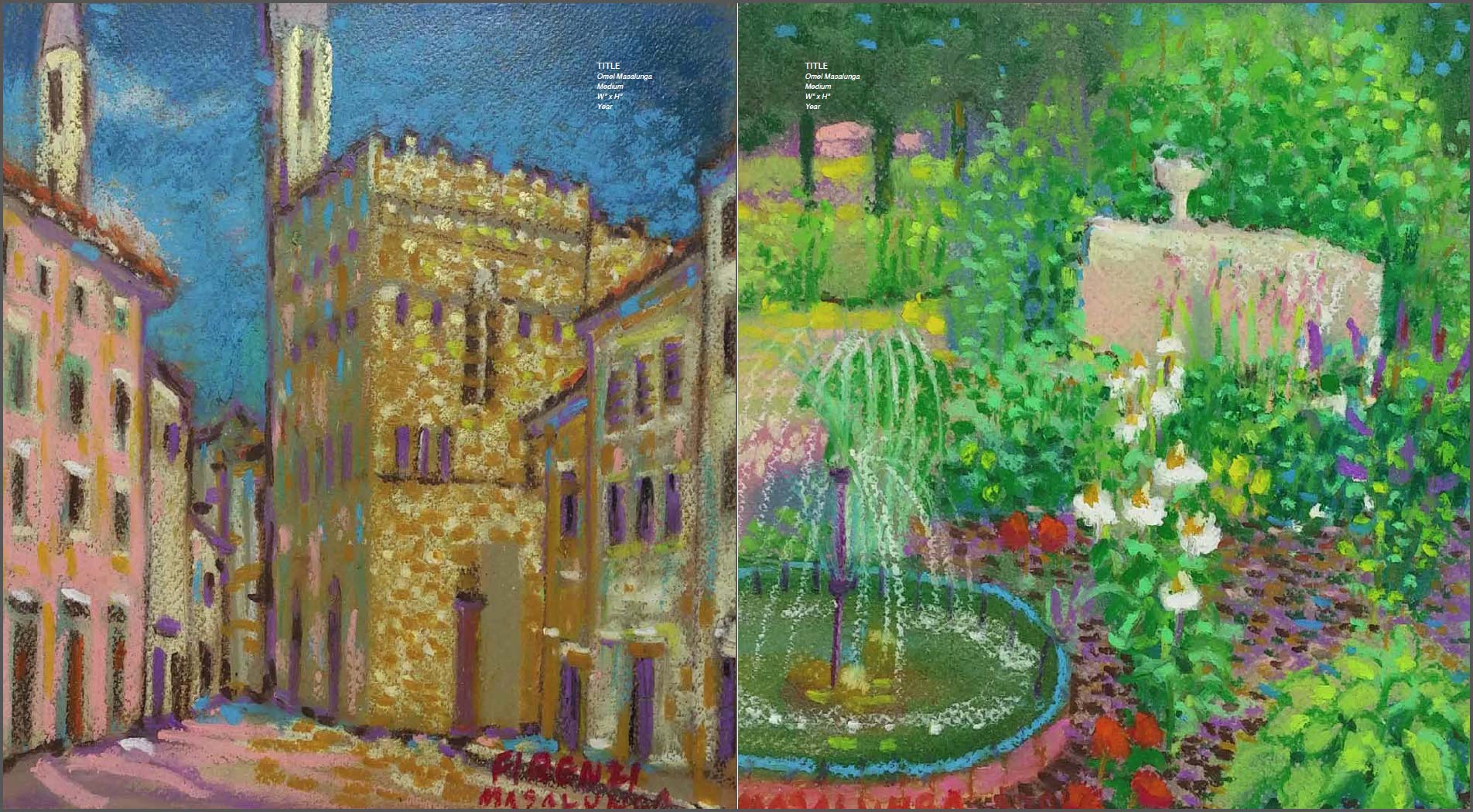 Romeo 'Omel' Masalunga graduated with a Bachelor Degree in Fine Arts, majored in Sculpture at the University of the Philippines (Batch '83). He was awarded as the "Most Outstanding Fine Arts Student." After his graduation, Omel got to several art- related jobs: as a window display artist for Jourdan et Cie and set designer for international movie outfits.
After five years of searching for his niche, he decided to teach in Ateneo de Manila High School for four years. Then he transferred to Brent International Manila where he taught the International Baccalaureate Art to grades 7 – 12. It was also in Brent that he introduced and initiated its first major play of the school: "King and I". He was the artistic director and set designer. He also became a stage actor in various theatre groups namely: Repertory Philippines, Dulaan UP, UP Repertory.
Before leaving the Philippines, he had a one-man show in the Cultural Center of the Philippines entitled, "Mga Anito at Babaylan", this exhibition was featured in the Mexican CNN in 1993.
Upon arriving in Toronto in 1995, Omel worked as Sculptor for Artisan Guild and took other interesting jobs on the side: artistic director for classical concerts, set designer and concept artist. He created and exhibited masks, sculptures and paintings in galleries, bars and café in the GTA. The mentor in him prompted Omel to go back to teaching. But before he could do that he needed to get certified so he enrolled in York University in 2003. He earned yet another degree: Bachelor in Education.
Omel is best known for his creation of the life-size statue of San Lorenzo Ruiz de Manila (currently being displayed at the lobby of the San Lorenzo Ruiz School in Mississuaga). Omel is not just a sculptor- he is a painter, pianist, stage director, set designer , singer and a teacher. He currently teaches under the Catholic District School Board. He is also president emeritus of the Philippine Artists Group of Canada which he chaired for the last four years.