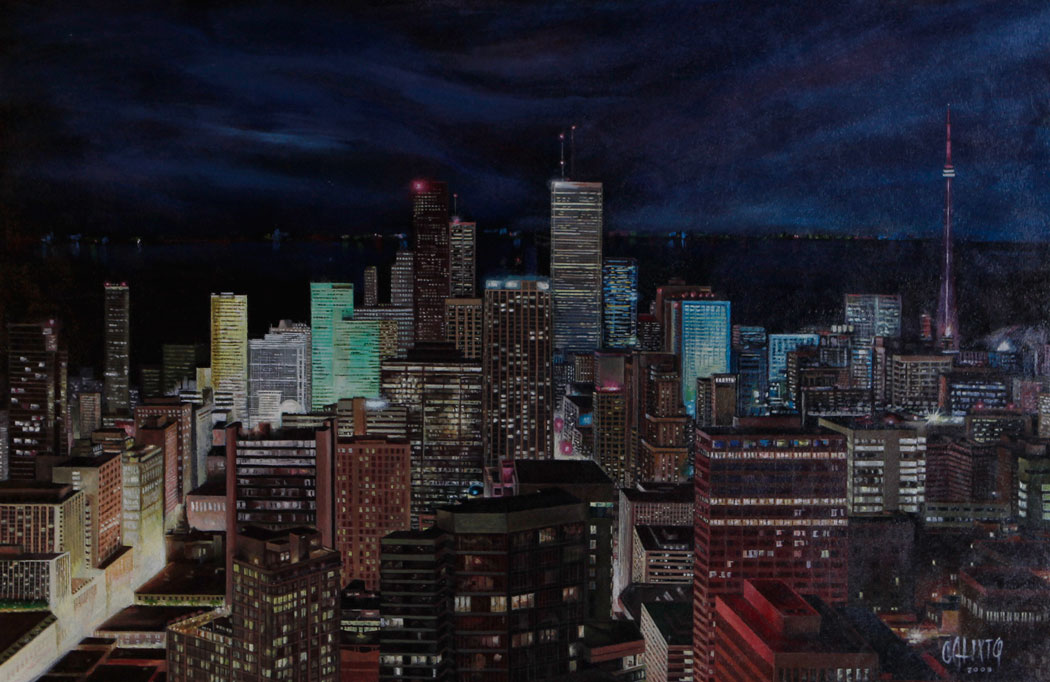 Calixto 'Toots' Quiachon
Calixto 'Toots' Quiachon got early recognition when his grade school teachers asked him to do visual aids for them. In high school, he already started painting in oils and watercolours, and also did charcoal illustrations. Determined to be an artist, Toots majored in advertising at the College of Fine Arts, University of Santo Tomas, while he worked as a part time artist. After graduating, he became a graphic artist, visualizer and art director for various advertising and publishing firms in Manila.
Toots and his artist friends later joined the sketching sessions of the famous Saturday Group and soon participated in their group shows. Encouraged to work abroad as a graphic designer, he went to Bahrain, Dubai and Lebanon, where he continued to paint and whenever opportunity allowed, he joined various art groups and participated in more art exhibitions. In 1996, he migrated with his family to Canada and while working as a graphic designer, he joined the Philippine Artists Group of Canada, where he served as 2004 PAG President. Toots is the Creative Director of Tahanan Magazine. Putting together the visuals of this calendar is mostly a product of his artistry.