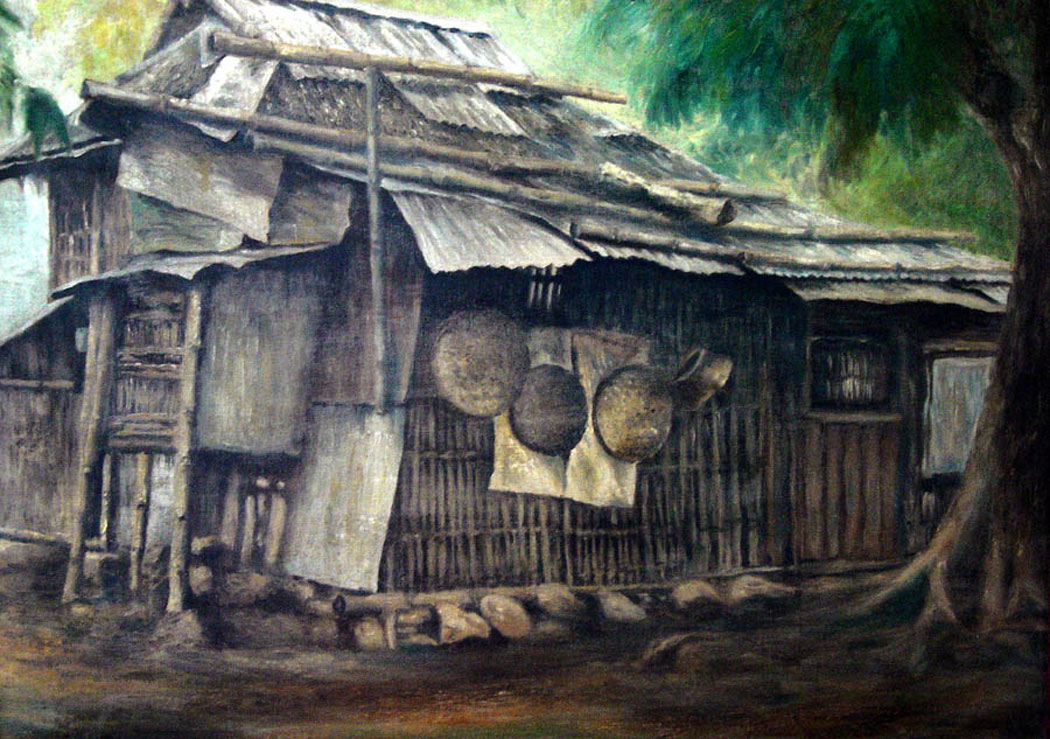 Ant "Jun" Afable
Antonio 'Jun' A. Afable, Jr. took up Fine Arts at the University of Santo Tomas and graduated in 1981. His passion for his art brought him to participate in numerous art exhibitions in the Philippines and in Italy.
He joined and became active at different art organizations like The Art Association of the Philippines, Pintor Kulapol in his hometown of Tuy, Batangas, Manila Artists Group, and Degli Artisti in Rome, Italy. His talent found recognition in 1979, when he won the Second Prize in an "On-the-Spot Painting Contest" held at the City Gallery in Manila and, while he was in Rome, in 1985, he was awarded a Bronze medal at the 7th Concorzo Di Pittura Estemporanea.
Jun and his family migrated to Canada in May 2000 where he continued his artistic journey by participating in various juried shows in Metro Toronto. Jun, with his creative versatility in both the traditional and modern styles of art, is among the new breed of talents that has brought fresh blood and vision to the continuing saga of the Philippine Artists Group of Canada.
Antonio 'Jun' Afable, Jr., the versatile award-winning member of the Philippine Artists Group, did it again by winning 1st Prize in the recently concluded plein air (on-the-spot outdoor painting) contest organized by the Ontario Plein Aire Society in Unionville (July 2012). Jun also made history by being the first PAG member and possibly the first Filipino artist to have won in an art contest conducted by a province-wide Canadian art group. The PAG joined in this historic OPAS event for the 1st time with seven members.
Antonio 'Jun' Afable did it again. Two out of the 3 prizes were won by PAG members in the recently concluded Ontario Plein Air Society (OPAS) contest in Unionville (September 2012) . Antonio 'Jun' Afable – 3rd Prize and Teodorico 'Teody' Asuncion – 1st Prize. Last July, Afable also won 1st Prize in the first OPAS contest joined by the Filipino artists group.