Dr Marinor Blanco
DrMarinor Blanco was born and raised in Angono, Rizal known as Art Capital of the Philippines. Even thought she was surrounded by family of painters in the Blanco clan (her uncle was Jose Pitok Blanco) and two brothers who paints and carve woods, she opted to concentrate studying and got into sports. She eventually graduated and earned a degree in Dentistry year 1990 then specialized in Orthodontics there after.
She worked in the government hospital and established her clinic in her hometown for over 15 years. Influenced and convinced by her two brothers, she started working with just charcoal and did portraits for family members and friends in between dental treatments.
DrMarinor started painting a year after she and son moved and settled in Canada last August of 2008. She tried working with oil, acrylic, watercolour and pencils during her free time. It became her passion, way to unwind and somehow stress reliever. It also battles her homesickness and makes her feel like just being back home surrounded by family.
"Painting takes me to my own time zone. I know I have so much more to learn and I am open for criticisms for own improvement. Besides, i like challenging myself in other mediums so there will be adventures and a lot of mistakes ahead. WORK WONDERS is my own motto so I hope I am making one to this Art World."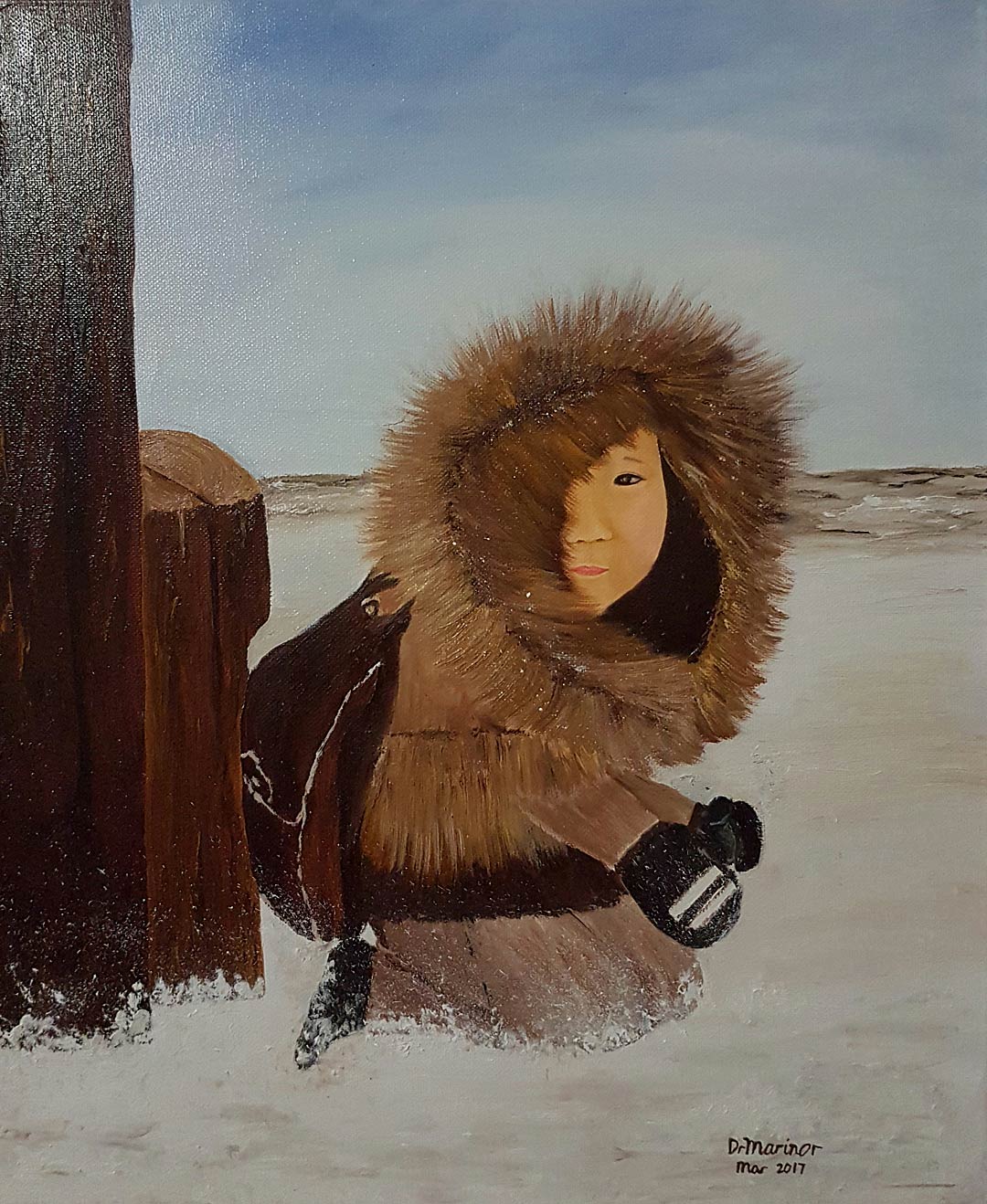 Inuit Child
Artist: Dr Marinor Blanco
16X20 Oil on canvas
---
Fall Colors
Artist: Dr Marinor Blanco
16X20 Oil on canvas
---
Family Day
Artist: Dr Marinor Blanco
16X20 Oil on canvas
---