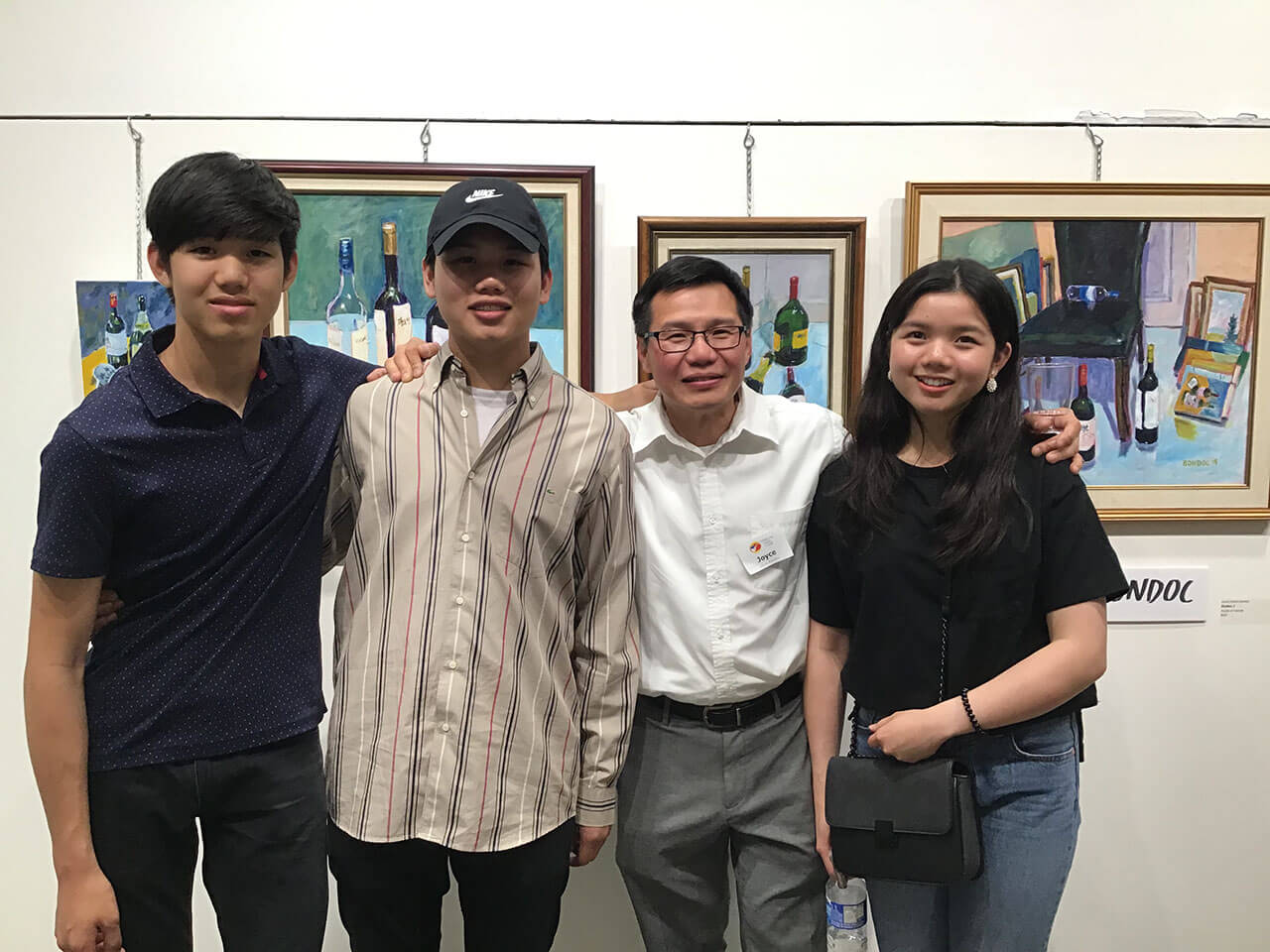 Joyce Cristino Bondoc Acrylic on Canvas 10"x12"
Joyce Cristino Bondoc
Since high school, oil painting is Joyce's passionate pastime. With his art teacher's influence and persuasion, Joyce prefers in the impressionist style. Years past, he still finds elusive the style's intended result – which is, after all, a perpetual pursuit. Nevertheless, he dreams one day to control it securely with his fingertips.
While painting is his passion, Joyce is a lawyer by profession and practices in Ontario, Canada. He graduated from the Ateneo de Manila University (Economics) and the University of the Philippines-Dilliman (Law).