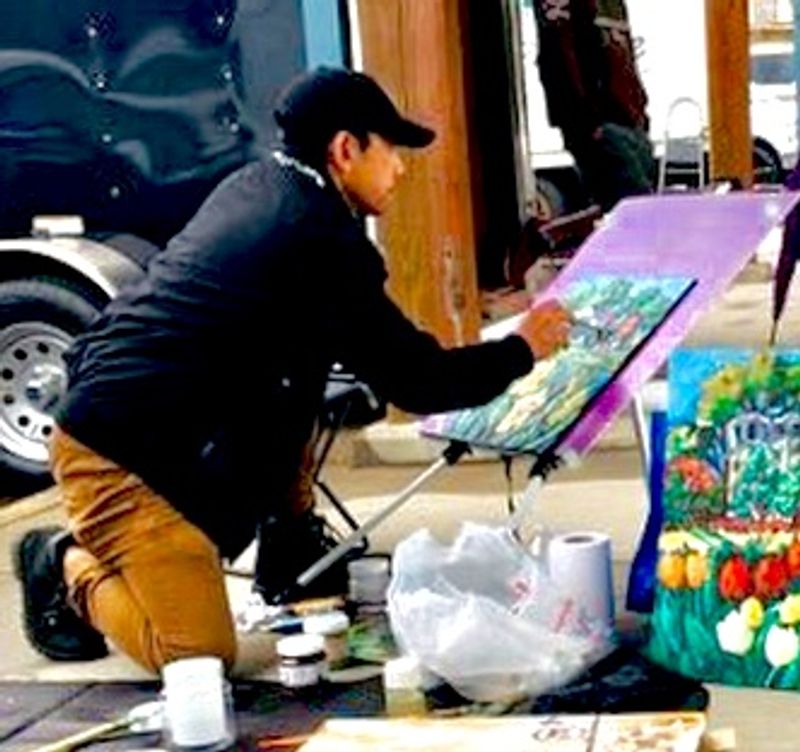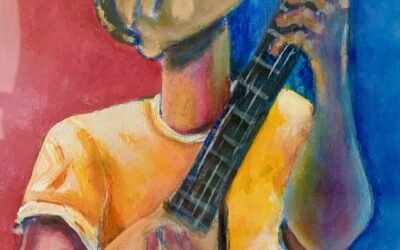 Guitar Man #6 Size 7" x 5" Medium: Acrylic on hardboard Year: 2016 Artist: Teody Asuncion For Sale
Teody Asuncion
Teody Asuncion paints, in acrylics, colorful and expressive renderings of contemporary life, floral and urban landscape.
Teody's higher education in the Philippines consisted of a 1991 Bachelor of Science degree from the Technological Institute of the Philippines, College of Architecture and a 1985 Certificate in Drafting Technology from the Marikina Institute of Science and Technology.
While in college, Teody became interested in visual arts. At that time, he was working parttime at Studio Next One in Quezon City, Philippines, creating created multiple images that gave the illusion of movement when displayed on rapid sequence on television. Teody did charcoal portraits for friends and relatives for free. In addition, he accepted occasional drawing assignments, sort of an independent artist for hire.
In 2002, Teody and his young family moved to Canada. Here, Teody combed the public libraries and the internet for art books and related information. Feeling a need for formal instruction, he registered at the Minnesota-based Distant Education School for online art studies, and in 2004, received a Basic Art Certificate.
Teody joined the Philippine Artists Group (PAG) of Canada in 2009, where he has been serving as a Treasurer since 2010. With PAG, Teody found kindred spirits and the opportunity to discuss and practice the art of painting. He has exhibited with the Group at the Metropolitan Toronto Convention Centre (June 2009), the Cedar Ridge Creative Centre in Scarborough (Oct.2009), the Neilson Park Creative Centre (June 2010), the Coaticook Quebec town library (August 2010) and the Cedar Ridge Creative Centre again in 2011.
In August 2012 Teody won the People Choice Award for the first "McMichael En Plein Air" on the spot painting competition in Kleinburg, ON. And on October of the same year he won fisrt prize of another On the Spot paintng contest in Unionville, Markham, ON organized by the Ontario Plein Air Society (OPAS)
Like most serious painters, Teody continues studying art and painting.
His paintings are on view at www.artwanted.com/tasuncion