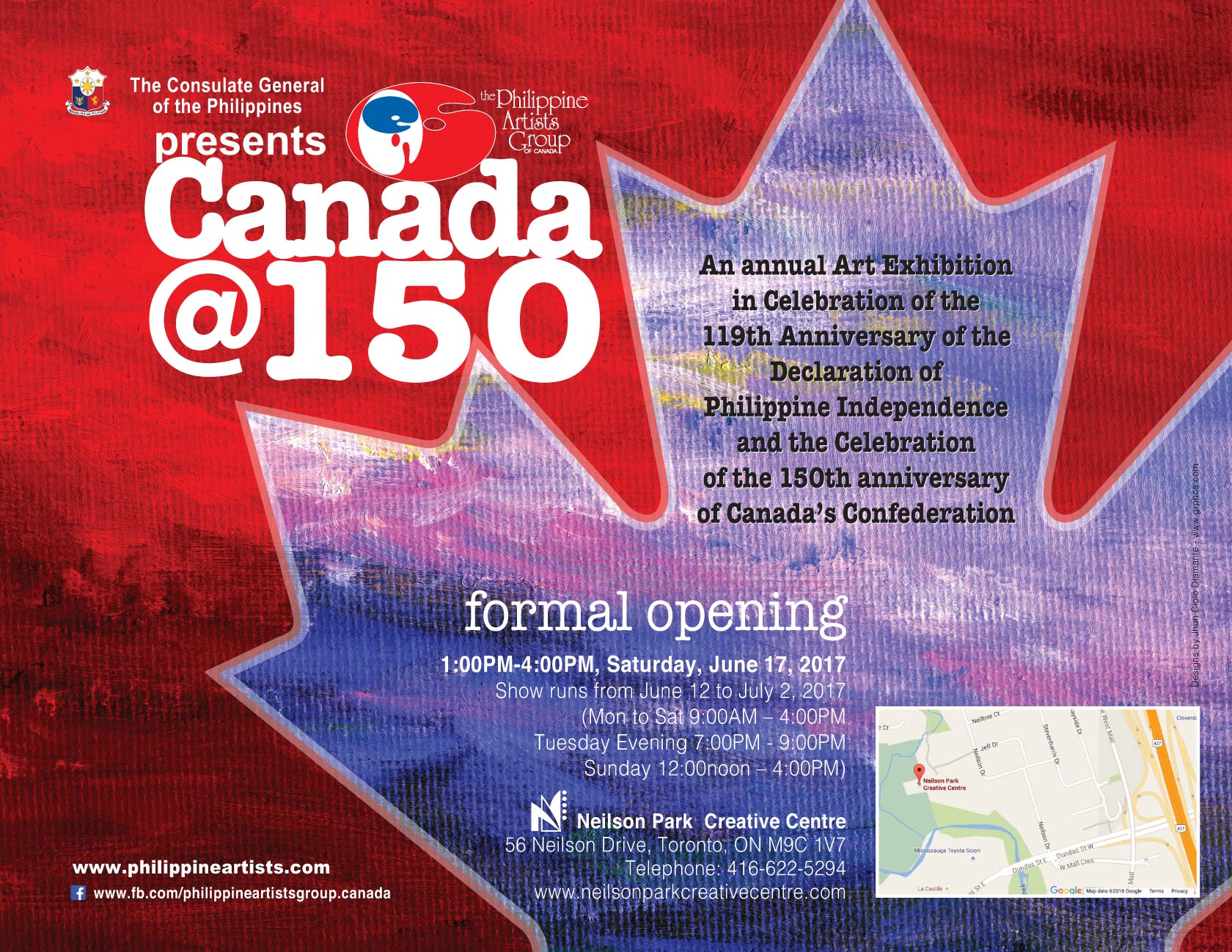 Canada@150
This year, the Philippine Artists Group will honour the 150th anniversary of Canada's Confederation with paintings celebrating the artists' adoptive country. Over 75 paintings will feature Canadian subjects in a variety of genres – the Exhibition will have paintings of Canada's peoples, landscapes, urbanscapes, and other iconic Canadian images such as those depicting the Canadian immigrant experience.   Watercolours, acrylics, oils, pastels, and other art media will be employed, in styles that range from realism to pure abstraction.
The artists, whether self-taught, holders of fine arts degrees, participants of continuing arts workshops, or adherents to a combination of these training streams, observe time-honoured fine art techniques, producing works that can be enjoyed for many years and by future generations.
The artists are mostly residents of the Greater Toronto Area, although there are a few who live outside the GTA or who divide their time between Canada and the Philippines.
The Philippine Artists Group seeks to promote a love of the arts – paintings in particular – to the Philippine Canadian community, and beyond – to all the communities that arts can reach.   Among its members, and between the members and their patrons, an atmosphere of welcome, support, and camaraderie is fostered.