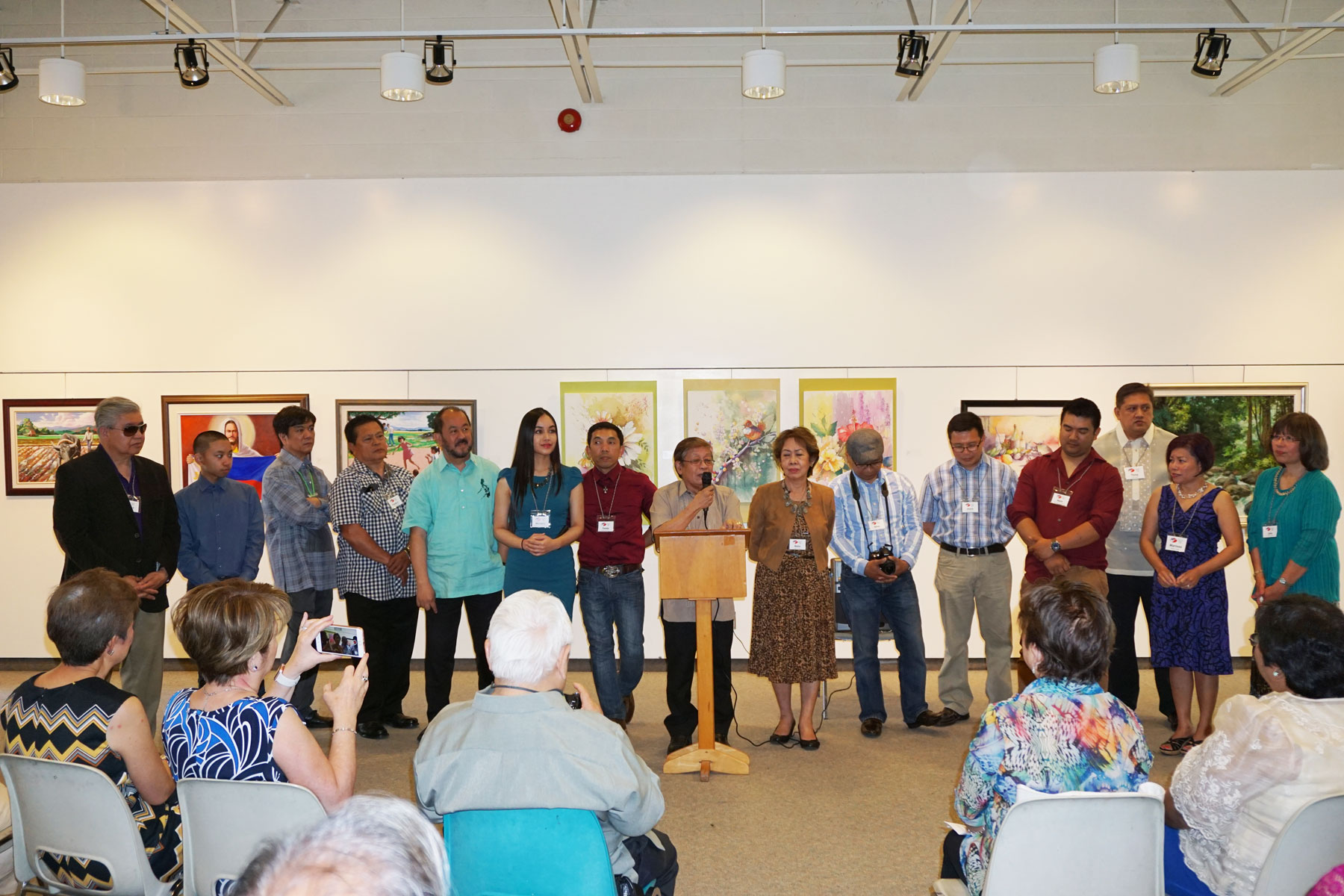 From left: Frank Tonido, Jonray Diamante (on behalf of Jhun Diamante), Rolly Abarilla, Frank Cruzet, Senator Tobias Enverga, Michelle Chermaine Ramos, Teody Asuncion, Maestro Romi MananQuil, Nelia Tonido, Gene Lopos, Joyce Bondoc, Mark Edison Salinas, Tony Hizon, Marissa Sweet and Lina Jeffers
PAG Artists Portrait Session with Artist/Diplomat Mahilum-West to Air on PMNTV Episode
The Philippine Artists Group of Canada hosted a farewell party/ portrait session for their friend, artist/diplomat Junever Mahilum-West and husband John West on Sunday March 22 2015 at a private venue in Mississauga. Ambassador Mahilum-West, popularly known as Amba Jones to many in the Filipino Canadian community, was appointed as the new Philippine Ambassador to Jordan.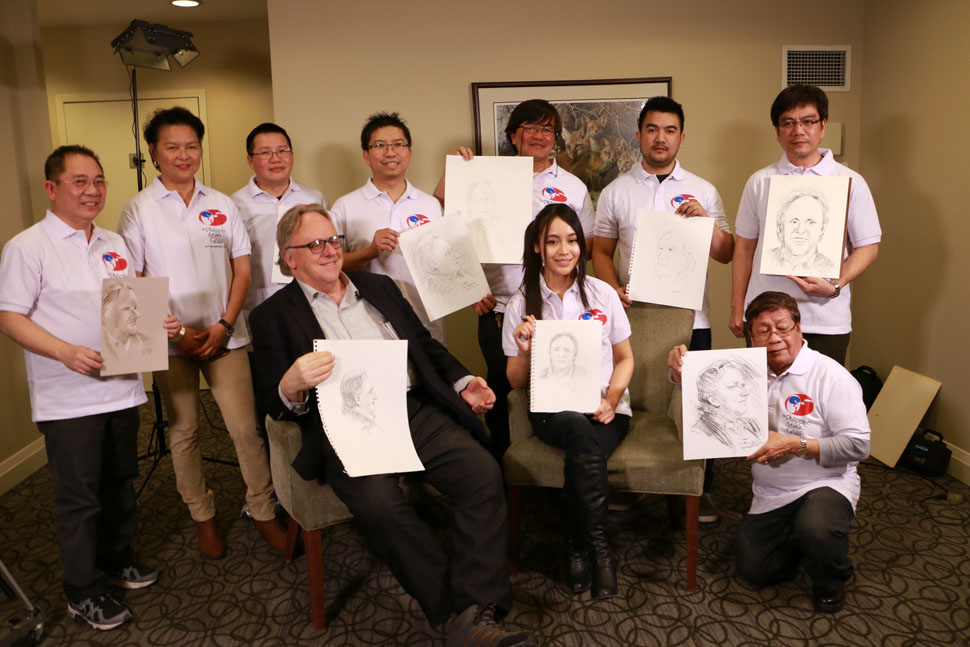 A naturally gifted artist, Ambassador Mahilum-West
The couple, who are both prolific artists themselves sat for their portrait session with the PAG artists with whom they spent time pursuing their artistic endeavors during Mahilum-West's brief post in Canada. A naturally gifted artist, Mahilum-West impressed the public with her beautiful paintings and sketches of still life and landscapes when she joined the PAG's art exhibitions.. The Philippine Artists group of Canada is an elite organization of professional award-winning artists established in 1986 by a group of immigrant master painters and art professors with the vision of promoting Filipino arts and culture in Canada. Today the group's handpicked members include some of the prominent contemporary Filipino artists in Canada whose works are widely collected in the community as well as internationally, serving as a bridge of cultural diplomacy through the visual arts with the support of the Philippine embassy and Consulate General.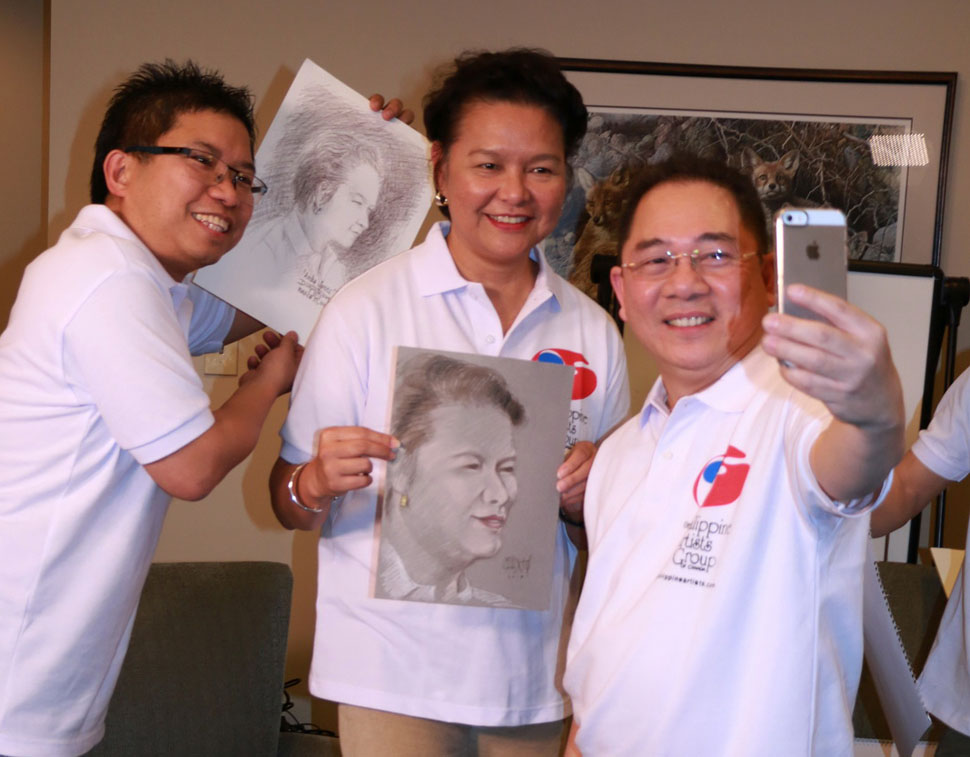 She helped give many Filipino Canadian artists
Despite her short three years in Canada, Mahilum-West elevated the Filipino arts community through her tireless efforts and dedicated patronage. She is credited for initiating the first celebration of International Women's Month hosted by the Philippine Consulate in Toronto in 2014 to acknowledge the contributions of female achievers in the Filipino Canadian community in various areas including the arts, media, education, charity and politics. She helped give many Filipino Canadian artists from different fields ranging from the visual arts to fashion and the performing arts a platform to showcase their talents, thereby promoting Filipino culture in Canada through the universal language of the arts.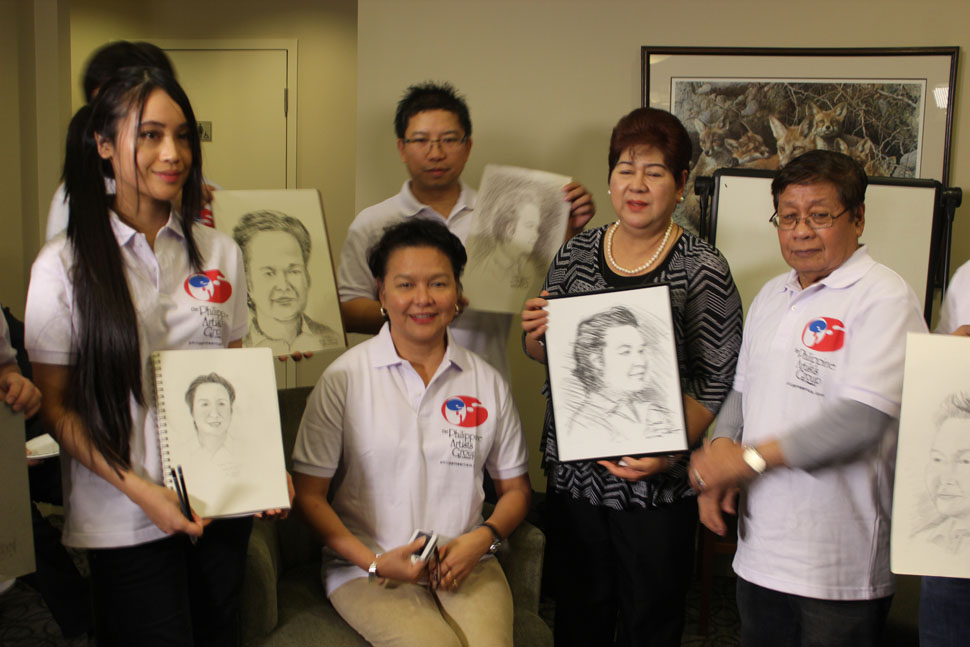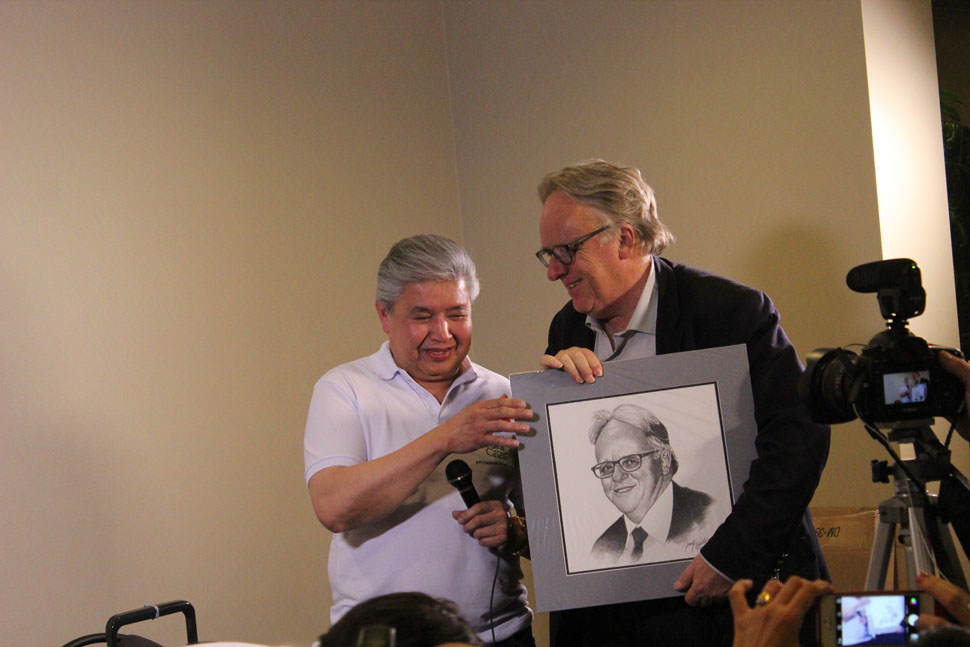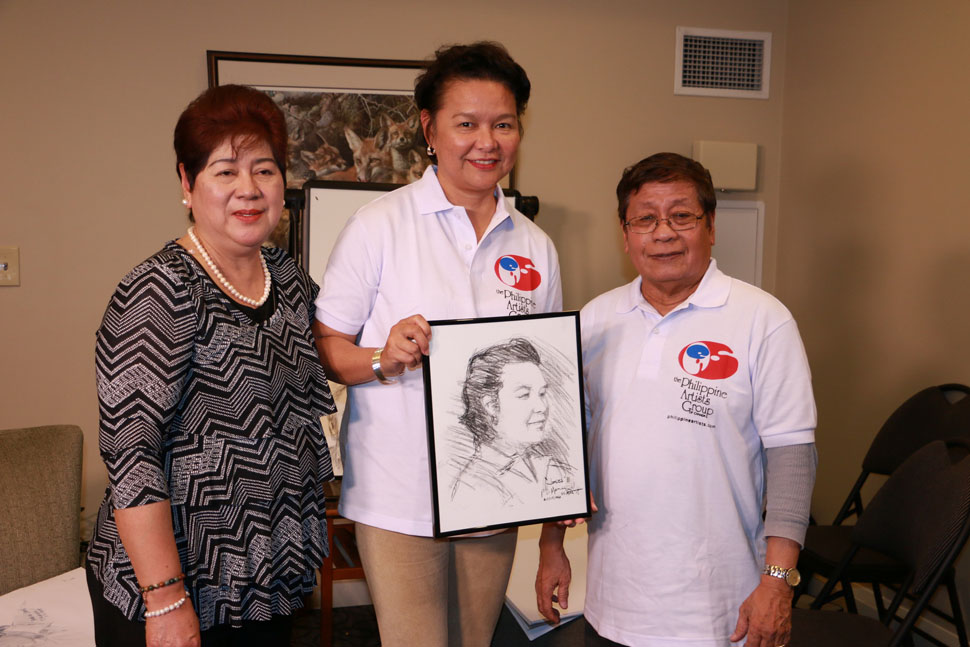 PAG Artists Portrait Session
PAG Artists Portrait Session with Artist/ Diplomat Mahilum-West to Air on PMNTV Episode
Ambassador Mahilum-West
Following the show and tell, Ambassador Mahilum-West was presented with a special palette-shaped plaque signed by all the PAG artists. The custom-made souvenir plaque honours her as the first Filipino artist diplomat to be awarded a plaque of recognition by the PAG as a lifelong member even after her departure from Canada. To watch the episode of her interview and private portrait session with the PAG, visit www.pmntv.ca
CONTACT THE PHILIPPINE ARTISTS GROUP OF CANADA