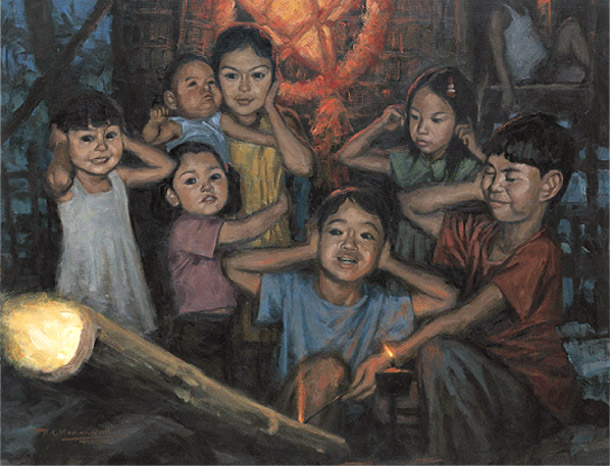 Kanyong Kawayan by Romi C MananQuil
Special Commemorative Limited Collectors Edition Print(s), the first ever from the Philippine Artists Group of Canada. Reproduced from the original artworks of Art B. Cunanan ("The Palace Garden-Monaco", watercolour), Rol P. Lampitoc, Sr. ("Love", pastel), Romi C. MananQuil ("Kanyong Kawayan", oil) and Frank Tonido ("Still Life", watercolour), four of our top, widely acclaimed artists, these limited edition prints are specially issued to commemorate the 15th Anniversary of the PAG on June 12, 2003 and its mission of propagating Philippine visual arts in this part of the world.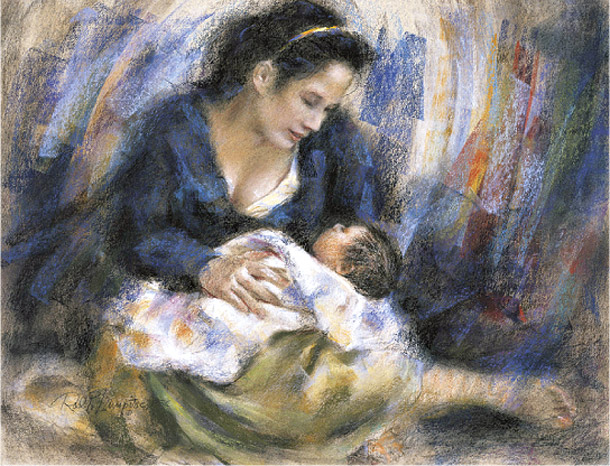 Love by the late Portrait Master Rol P. Lampitoc, Sr.
Since there is only one original and this may not be readily available for acquisition because it is either not for sale or now belongs to somebody else's private collection, the next best thing to acquire is a certified limited edition print. Whether you have acquired an individual print, a whole set of four or a number of both, you can be sure that these are authentic reproductions of the original artworks of these artists as attested by their personal signatures, the personal serial numbers (which only you have) and the embossed seal of the Philippine Artists Group.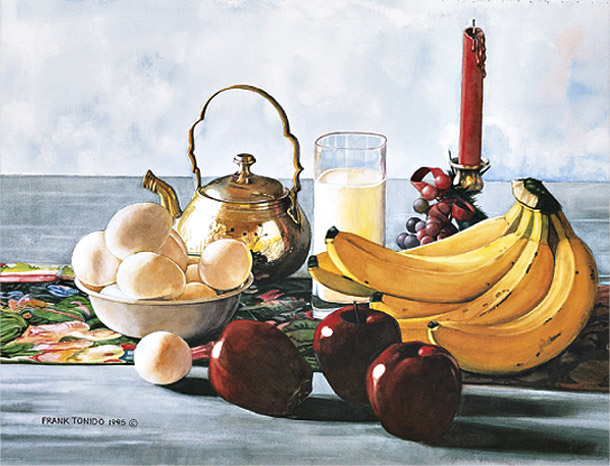 Still Life by Frank Tonido
To ensure that we get the most faithful reproductions possible, extra sharp colour corrected 4"x 5" transparencies are shot from the original paintings and colour proofs are done for the artists' approval first before they go into actual final printing. The printing is done on thick top-of-the-line acid-free, chlorine-free non yellowing paper stock.
The paintings are limited only to five hundred copies each, never to be printed again in this manner. To make sure that no other prints come out, the printing plates are taken from the press and destroyed.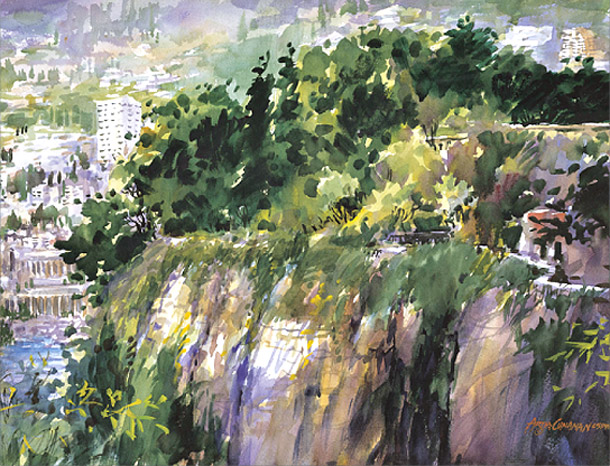 The Palace Garden-Monaco by Art Cunanan
This makes these prints rare and exclusive and in time will surely appreciate in value if properly taken cared of.
It is therefore suggested that the SCoLCE prints be handled with utmost care, not to be bent, folded, crumpled, scratched or stained, not to be exposed to direct sunlight, damp and extreme temperatures and kept in a safe, dry room temperature place until properly framed with glass and acid-free materials and preferably with (a) wooden frame(s). On our 25th Anniversary, these prints are now 10 years old and have already gone up in value.