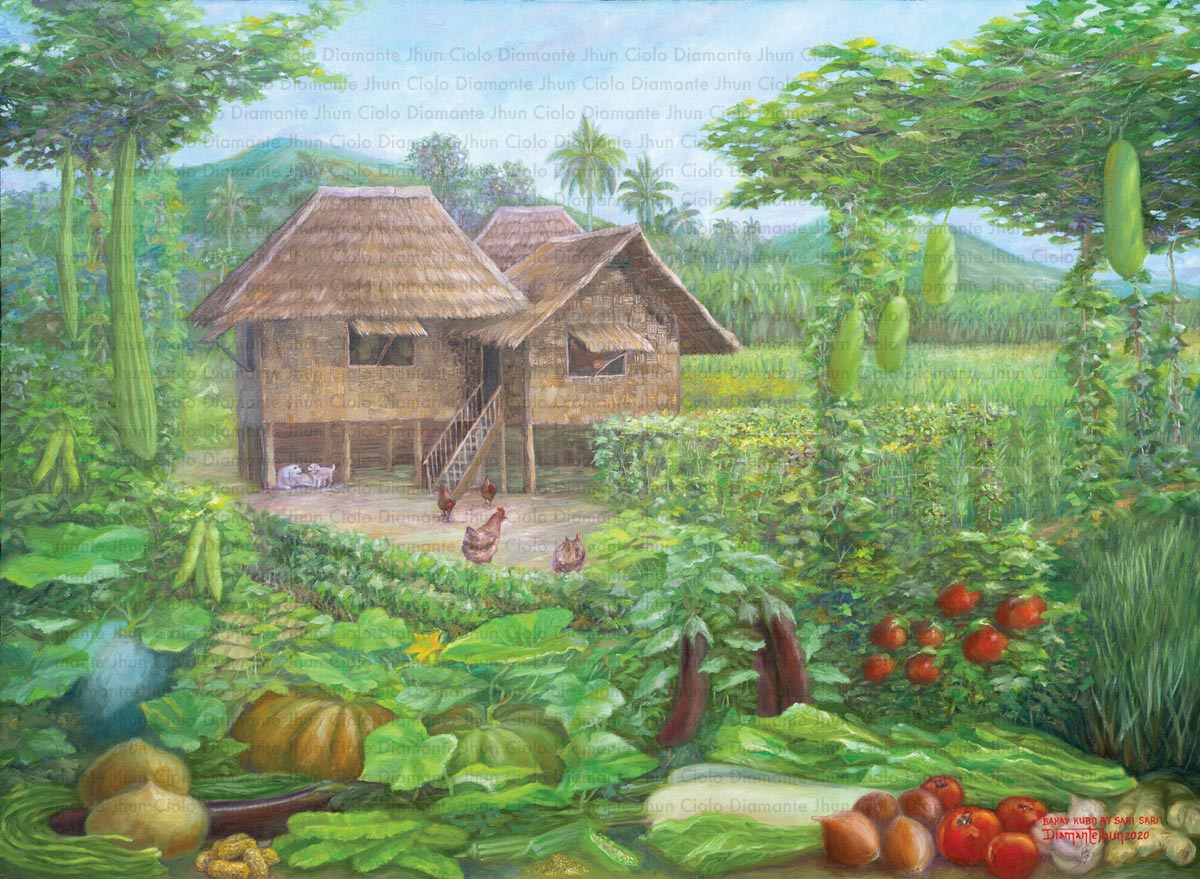 Bahay Kubo Sari-sari
Medium: Oil on canvas
Size: 48″ x 36″
Artist: Jhun Ciolo Diamante
Year: 2020
Price: Not for sale
Full colour print is available online. Order now!
The original 48" x 36" Oil on canvas is in a private collection of Mr & Mrs Helen and Jay Tagorda of Ajax, Ontario, Canada. Artist: Jhun Ciolo Diamante.
The painting is based on the traditional Tagalog Filipino folk song. "Bahay kubo at sari-sari", a house made of bamboo with a roof of Nipa leaves surrounded by different kinds of vegetables which was usually sung by Filipino school children. It is well known by Filipinos of all ages.