The Philippine Artists Group of Canada
Some press releases of the Philippine Artists Group of Canada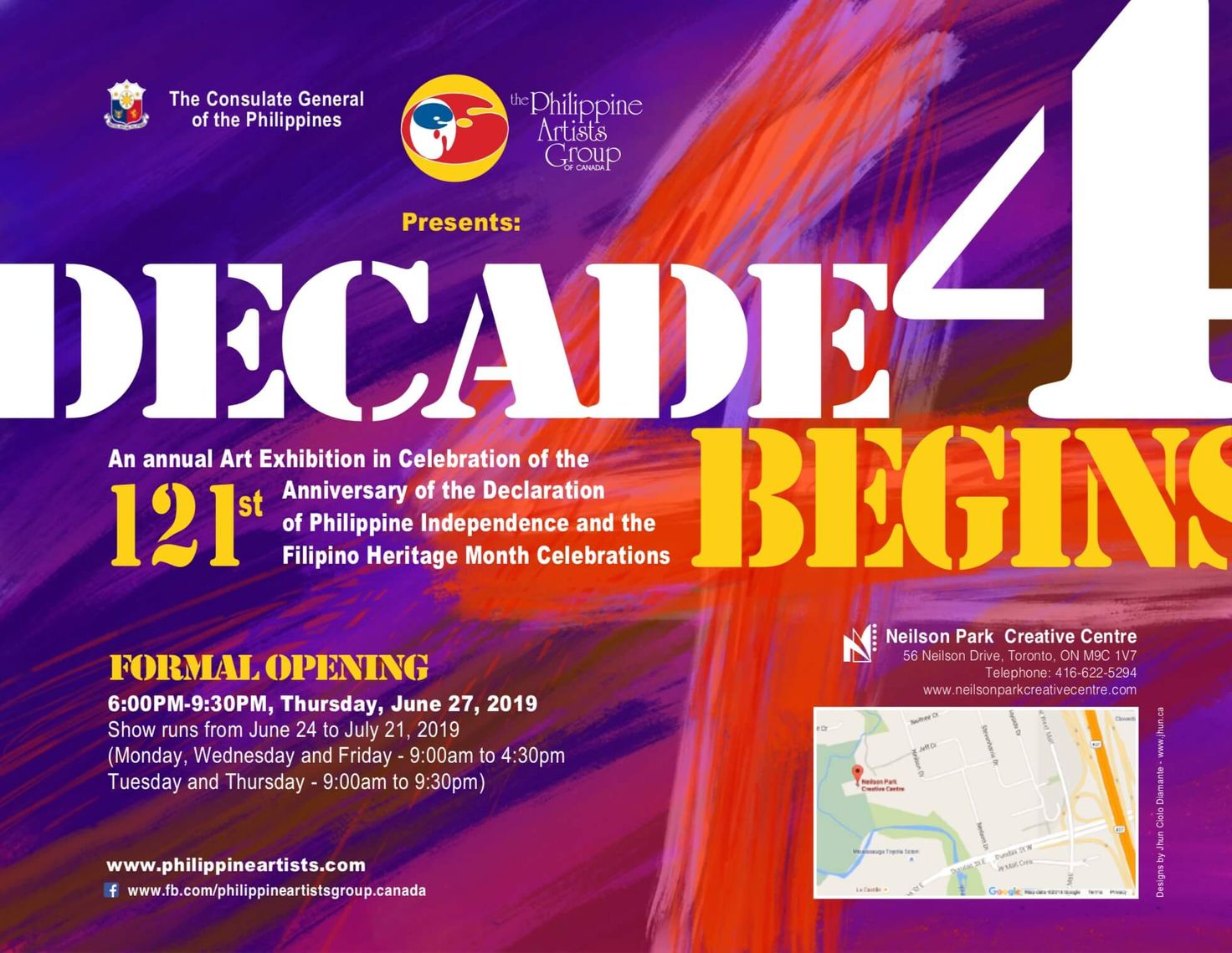 Decade 4 Begins – PAG 2019 Art Exhibit
Decade 4 Begins, an annual Art Exhibition in Celebration of the Anniversary of the 121st Declaration of Philippine Independence and the Filipino Heritage Month Celebrations.
FORMAL OPENING
6:00PM – 9:30PM, Thursday, June 27, 2019; Show runs from June 24 to July 21, 2019
(Monday, Wednesday and Friday – 9:00am to 4:30pm; Tuesday and Thursday – 9:00am to 9:30pm)
Neilson Park Creative Centre
56 Neilson Drive, Toronto, ON M9C 1V7 Telephone: 416-622-5294 www.neilsonparkcreativecentre.com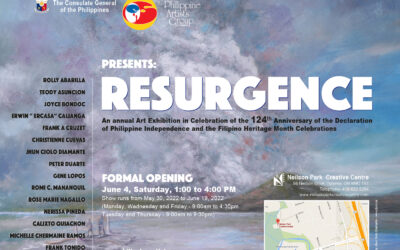 Among Fil-Can art lovers in the GTA, PAG's Opening Receptions of its annual art exhibits are always a much-awaited event. That the 2022 Art Exhibit is the organization's first in 3 years made the recent June 4th affair even more special. Titled "RESURGENCE," the...